We are on a mission to empower transportation and logistics organizations with innovative IT solutions that enable them to stay ahead of rapidly changing global challenges. Our technology helps drive operational efficiencies and maximize value for our partners in this ever-complex industry.
Our solutions for logistics companies and supply chain companies around the world have helped several leading companies improve operational excellence and realize growth. We help business leaders in optimizing costs and unlock 'value' in operations. The transportation and logistics industry is the core vertical of the supply chain and it is consistently evolving.
Lack of Visibility in Your Supply Chain?
Let Informics take care of that! Our Warehouse Management System (WMS) is a powerful tool that provides you with complete control and visibility over your supply chain. With our solution, you will always be aware of where parts are during each step – from Order-to-Cash. Plus, easily provide customers with accurate status updates and re-adjust work orders when needed.
Confidently make sales forecasts based on exact lead times for production cycles, ensuring that nothing slips through the cracks. Get exact details about inventory position at any given time and utilize real-time notifications to stay ahead of issues before they arise; all while having peace of mind knowing that accuracy is guaranteed every time due to automated processes within our WMS platform.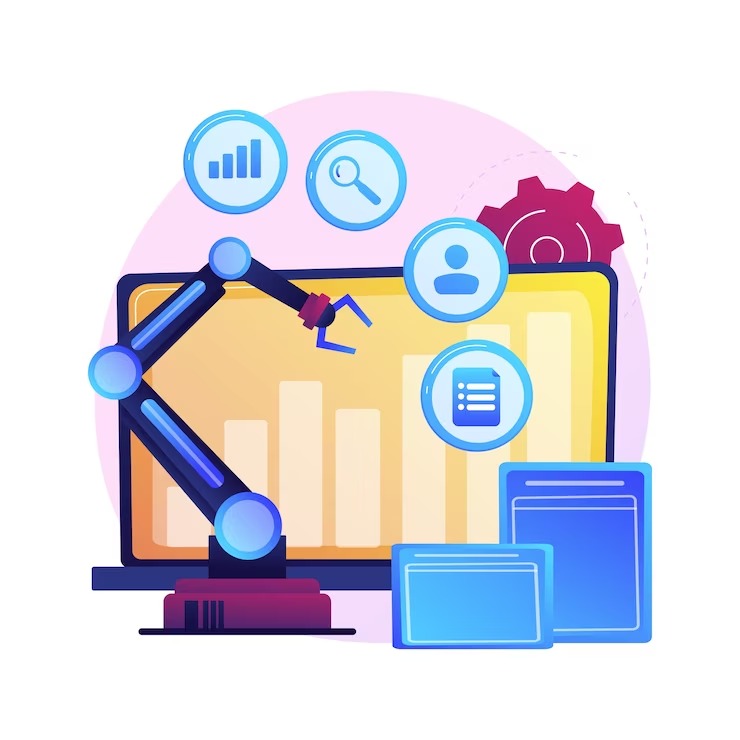 Informics Digital Automated Solutions
Gain better insight into your business performance with analytics and visualization. With our unique and powerful tools, you can transform any data into meaningful knowledge to inform decisions, understand key performance indicators, and even uncover hidden opportunities.
Our solutions provide dynamic forecasting capabilities, making it easy to anticipate future developments while keeping an eye on current trends. This visibility enables you to evaluate risk and explore new ideas that can help take your business to the next level.
Automated reports allow users to quickly view results in multiple formats such as tables and graphs, without manual work or time-consuming charting processes.
Complete Supply Chain Management
– Always be in control of your supply chain.
– Forecast sales with complete accuracy.
– Be informed of where parts are during each step.
– Easily provide customers with accurate status updates.
– Count on lead times for production cycles.
– Rest easy knowing that nothing will slip through the cracks.
– Feel in control of your entire supply chain
– Be able to confidently give accurate forecasts to stakeholders.