Vision
To be a leading global IT company providing efficient business solutions using latest technologies.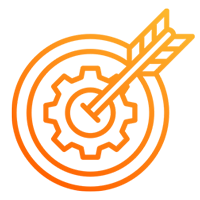 Mission
To be a customer focused company delivering constant value for their mission-critical operations.
Values
To deal with the utmost integrity and transparency with our customers, vendors, and employees.

Informics Digital is based in United States with a global presence. We take an out-of-the-box approach to IT solutions. Our experienced global team's creative direction and precise focus combined with the use of the latest technologies, enable us to deliver unrivalled IT services that adapt to changing business needs. Our client centric approach allows all professionals to work in synergy with a focus on delivering the desired results.
The Evolution of Informics Digital
Beginning as a staffing company, our team evolved as the demands for exceptional IT services and system integration grew.
Our Agile Approach
We self-organize around opportunities as needs arise, constantly evolving for the betterment of solutions without external monitoring.
Insightful Expertise.
We are not mere executors of clients' perspectives. Our mission is to provide revolutionary IT services by applying our software expert's insightful expertise.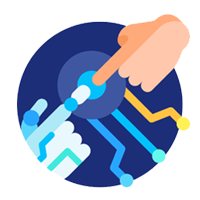 Technologies to Grow Business
We value our clients' success as much as our own. We enable clients to be bold in adopting new technologies as we connect them with processe.
With over two decades of experience in the IT industry.
Unlock the Power of Digital Transformation
Enjoy client-friendly processes and contracts with flexible payment options that will make sure you get exactly what you need without any hassle.
Leverage the services of highly skilled IT professionals from all around the world who have proven their abilities in a variety of disciplines.
Access the expertise of a technology-driven team to provide you with top-tier digital solutions that match your needs perfectly.
Quickly build an on-demand cross-functional team, adjust its size according to your specific requirements and scale up the workload anytime you need it.
Reduce time waste, work seamlessly across different countries, and improve communication & collaboration within your team with no cultural or geographical barriers.
What You Can Expect from Informics Digital
We are an experienced partner and guide your business needs. Whether you're looking for custom development or flawless systems integration, our dedicated team of innovative specialists is here to facilitate the process.

Competent IT talents from around the world
Clients can hand-pick their extended teammates
High productivity thanks to self-organized and Agile work pattern
On-demand and scalable cross-functional teams
Seamless collaboration with no cultural and geographical barriers
Onsite and offshore team visits
Design is a way of life, a point of view. It involves the whole complex of visual commun ications: talent, creative ability, manual skill, and technical knowledge.
Monish Jain
Founder of Informics Digital