Leading Hybrid App Development Company.
Delight users across Android, iOS, and other mobile operating systems with high-performance, scalable, and technology-driven hybrid mobile apps from Informics Digital, a leading hybrid app development services provider. With a proven track record of developing 150+ hybrid mobile apps across industrial verticals and infused with modern technologies, our team of UX specialists, developers, and software engineers help you launch superior hybrid apps in record time. Hire hybrid app developers from Informics Digital to build robust, reliable, and secure hybrid mobile applications across major platforms. 
Let's Create Something Great Together!
Build High-Performing & Feature-Driven Mobile Apps Hybrid App Development Services.
Native apps, undeniably, are an imperative investment when marketing on a particular option. However, hybrid apps offers several advantages in terms of cost-efficiency, cross-platform compatibility, and faster prototyping. It is why enterprises invest in hybrid mobile app development services, considering factors like budget, timeline, target audience, and features required for the app. As a leading hybrid mobile app development company, we've helped global enterprises in connecting with the untapped customer base, driving higher conversions, and launching ROI-centric mobile apps. With our team of experienced developers across hybrid app development frameworks like Flutter, React Native, Xamarin, Ionic, Vue Native, etc. we help you build apps that are high-performing, and feature-driven. 
As a leading hybrid application development company, we code apps that are reusable across platforms, which means you don't haver to spend time, resources and budget on developing apps separately for different platforms. With Informics Digital as your hybrid app development services partner, launch cross-platform compatible apps at reduced development and maintenance costs and with faster time-to-market. 
Whether you're looking to build cross-platform mobile apps from scratch or want to modernise your existing applications as per the current market dynamics and customer expectations, Informics Digital hybrid mobile app development company can help you accomplish all your use cases. From consulting to user design, integration, launch, and post-launch maintenance and support, hire hybrid application  developers from Informics Digital for enterprise-grade solutions.
Custom Hybrid App Development Services We Offer.
As a top hybrid application development company, we offer comprehensive and custom hybrid application development services that align with your business goals. With over a decade-long experience in the industry, 450+ satisfied clients, and 200+ certified app developers, we have been successfully providing high-quality and quick hybrid mobile app development to our clients across the globe. Hire developers who possess the knowledge and required skill-sets for creating best-in-class and cost-effective hybrid apps.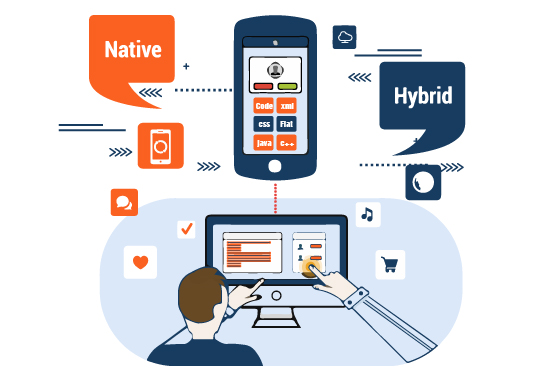 Hybrid app development consulting
Hybrid UI/UX design
Custom hybrid app development services
Hybrid app testing services
Hybrid app modernization
Hybrid app support and maintenance
Hire hybrid app developers
Hybrid app integration
Hybrid app development consulting
Our hybrid app development consulting services offer expert guidance to enterprises seeking to leverage the benefits of hybrid app development. We provide strategic advice on selecting the right hybrid framework, optimizing code efficiency, ensuring a seamless user experience across platforms, and navigating the complexities of hybrid app deployment. Make informed decisions and streamline the hybrid app development process with Informics Digital. 
Hybrid UI/UX design
Our UI/UX specialists focus on creating user interfaces and experiences that seamlessly blend native-like aesthetics and functionality across Android, iOS and other platforms. With a deep understanding of platform guidelines, responsive design principles, and the ability to strike a balance between platform-specific features and a unified, intuitive user experience, our team crafts hybrid apps that delight users and elevate your digital presence.
Custom hybrid app development services
As a leading custom hybrid app development company, we specialize in tailoring hybrid applications to meet the distinct needs, branding, and functionality desired by clients. Our custom hybrid app development services involve in-depth consultation, detailed project analysis, and personalized development strategies to create apps that align perfectly with the client's goals. Our goal is to develop hybrid apps deliver exceptional performance and reflect your brand identity and user experience preferences. 
Hybrid app testing services
 We ensure the reliability and functionality of cross-platform apps by meticulously assessing hybrid apps for compatibility across various devices and operating systems. Our stringent testing protocols ensure that the hybrid apps meet performance benchmarks and adhere to consistent user experience standards. With a focus on comprehensive testing, including functional, usability, and compatibility testing, we promise a seamless and error-free experience to your users.
Hybrid app modernization
We specialize in upgrading outdated or underperforming apps, enhancing their user interfaces, optimizing code efficiency, and integrating the latest technologies and features. With a focus on improving user experiences, security, and performance, our hybrid mobile app development and modernization services breathe new life your hybrid apps, ensuring they remain competitive and relevant in the ever-evolving mobile landscape. 
Hybrid app support and maintenance
We offer proactive monitoring, regular updates, and swift issue resolution to ensure your apps function seamlessly on various platforms. Our expert team ensures that your hybrid apps remain up-to-date, secure, and responsive to evolving user needs, helping you extend the longevity and reliability of your mobile presence. Rely on our hybrid app support and maintenance services to keep your hybrid apps performing at their best.
Hire hybrid app developers
When you choose to hire hybrid app developers depending on your project requirements, you gain access to skilled professionals who specialize in creating cross-platform mobile applications. Our hybrid app developers are proficient in using frameworks like React Native, Flutter, Xamarin, and more to build apps that run smoothly on both iOS and Android devices. Whether you need to develop a new app or enhance an existing one, hiring hybrid app developers can be a cost-effective and efficient solution to meet your mobile app development needs.
Hybrid app integration
As a leading hybrid mobile app development company, we help you seamlessly connect your hybrid apps with various data sources, third-party APIs, and backend systems to ensure a harmonious functioning. Our integration experts work to enhance app functionality by enabling features such as social media logins, geolocation, push notifications, and real-time data updates. Our hybrid mobile app development services provide a more robust and feature-rich user experience while streamlining data flow and communication between their apps.
Popular Hybrid App Development Services Frameworks We Utilise,
We utilize industry-leading custom hybrid app development frameworks to deliver powerful and versatile applications.
React Native
Developed by Facebook, React Native is one of the most widely adopted hybrid frameworks. It allows developers to use React and JavaScript to build native-like apps for both iOS and Android.
Flutter
Created by Google, Flutter is known for its fast development and expressive UI. It uses the Dart programming language and is capable of producing highly customized and visually appealing apps for various platforms.
Xamarin
Owned by Microsoft, Xamarin uses C# and .NET to build cross-platform apps. It provides a robust set of tools and libraries for creating native-like user experiences.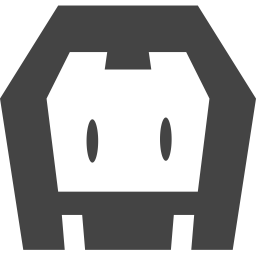 PhoneGap (Apache Cordova)
PhoneGap, also known as Apache Cordova, allows developers to use HTML, CSS, and JavaScript to build apps that can run on multiple platforms. It provides access to native device features through plugins.
Ionic
Ionic is an open-source framework that uses web technologies like HTML, CSS, and JavaScript to create cross-platform mobile apps with a native look and feel. It's often used in combination with Angular.
Vue Native
Vue Native is a framework that combines Vue.js with React Native components. It's a great choice for developers who are already familiar with Vue.js and want to build cross-platform apps.
Hire Hybrid App Developers For Your Enterprise Projects.
Our seasoned team of app developers possesses deep expertise in frameworks like React Native and Flutter, ensuring high-quality cross-platform applications that are both cost-effective and efficient. We prioritize client goals, delivering tailored solutions that align with specific business requirements and user experiences. With a track record of successful projects and a commitment to staying current with emerging technologies, hire hybrid application developers from Informics Digital to develop cutting-edge mobile solutions that drive business growth and innovation.
Frequently Asked Questions (FAQs)