Visualize your data in reports, dashboards, maps, and graphs to identify areas of opportunity, growth and improvement.
Cloud Solutions are The Next Evolution of Web Services
We provide customer-centric cloud solutions catering to different business needs, following best practices in the industry. Our team of expert integrate be-spoke applications to provide a multi-solution platform and enhance your organization process and propose the right cloud environment for your business type.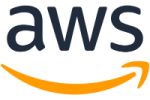 AWS
AWS manages the infrastructure all the way to the hypervisor. Your e-commerce startup is responsible for updates and security patches, scaling, backups, failovers, and more.
Azure
Azure is Microsoft's public cloud platform. Azure offers a large collection of services, which includes platform as a service (PaaS), infrastructure as a service (IaaS), and managed database service capabilities.
Google Cloud
Google Cloud Platform, offered by Google, is a suite of cloud computing services that runs on the same infrastructure that Google uses internally for its end-user products, such as Google Search, Gmail, Google Drive, and YouTube.